BOKU Climate Mitigation Projects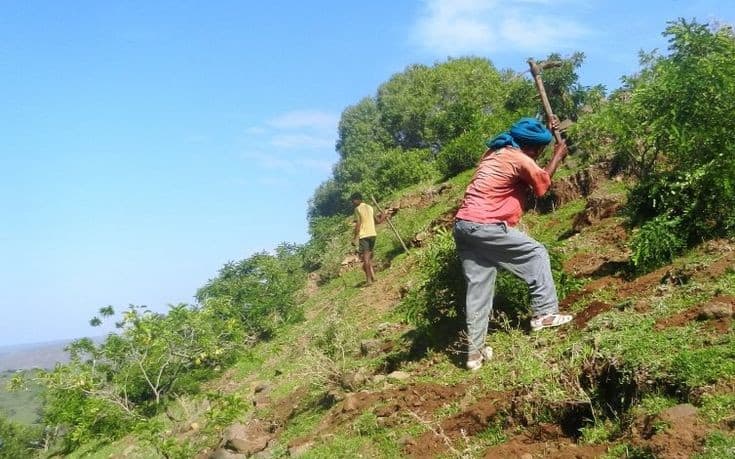 60 hectares of fallow land grow into a coppice forest
As a successor to the successfully completed carbon sequestration project, "Afforestation and natural reforestation in North Gondar / Ethiopia" , an adjacent area was approved for reforestation. Through sustainable management of the pasture land and so-called fencing areas, 60 hectares are specifically protected from grazing and can thus grow into coppice forest.
Local population, economy, and biodiversity benefit
Similarly to the percussing project, separate goals are being pursued in this ongoing project in addition to the CO2carbon sink of at least 11,000 tonnes: (1) the strengthening of local economies through the availability of wood, animal feed, and additional income from "non-timber forest products" such as honey, seeds, resins, etc. (2) The natural regeneration of regionally adapted trees and (3) the increase of local biodiversity as well as water and soil protection.
Self-determination of the village community and tree nursery program guarantee long-term success
The village communities manage the collective forest area together in a participatory process establishing common rules for the management of the new areas. Furthermore, the project will support the development of the local tree nursery programme for seedlings of native species and local "Farmer to Farmer Training" to further contribute to the development of additional sites for fencing areas in the region and for the afforestation of further areas in the region
Aufforstung und Regeneration lokaler Wälder in Nord-Gondar / Äthiopien (ausfinanziert)
Emissions Reduction

11.200 t CO2-eq in 30 years
Project Duration

Start 2018, monitoring over 30 years.
Costs per Tonne of CO2

19,5 €
Situation without the Project

Deforestation and overgrazing
Goal

Conversion of 60 ha of fallow land into unequal-aged, stable coppice forest, and participatory management of pasture and forest areas
Sustainable Climate Protection