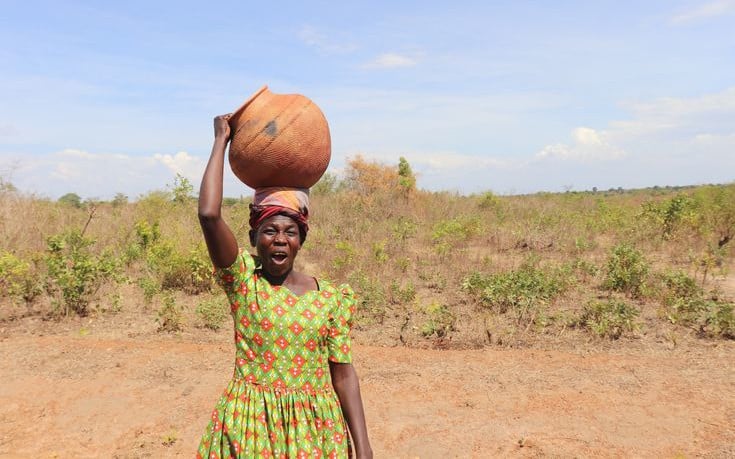 Addressing a variety of challenges
According to the WHO, about 70 percent of Uganda's rural population has no access to clean drinking water. Water is disinfected by cooking over open wood fires, but this also causes health problems. Many people already suffer from serious lung diseases caused by air pollutants from inefficient wood burning. Furthermore, Uganda has one of the highest deforestation rates in the world. An intact environment, clean air, and safe drinking water are, however, the prerequisites for a good life and are indispensable for education, ecological and social sustainability, and the fight against poverty.
Innovative approaches through a broad cooperation network
The use of solar water disinfection (SODIS method) drastically reduces the amount of firewood needed, which should save about 20,000 tonnes of CO2 in the next five years. Furthermore, this project will also counteract the development of harmful smoke in households. The cooperation between the BOKU Institute for Sanitation, Industrial Water Management and Water Pollution Control, the Water School Uganda, and the Makarere University in Kampala ensures a holistic approach to the project.
Water disinfection by UV radiation
Two thousand households in Soroti are being familiarized with the use of solar water disinfection (SODIS method) as part of the BOKU project. The Austrian start-up HELIOZ provides each household with a device for measuring UV radiation (WADI), which has been tested in Africa and Asia. With this device, the disinfection of drinking water can be easily checked and guaranteed. In addition to the CO2-mitigation, the project also brings additional social and ecological added value.
Safe Drinking Water and Clean Air for Soroti / Uganda
Emissions Reduction

20.000 t CO2 in 5 years
Project Duration

Start 2019, monitoring for 5 years.
Costs per Tonne of CO2

20,0 €
Situation without the Project

Deforestation of forest areas, CO2-emissions from the use of firewood for drinking treated water, and health hazards due to flue gas development during wood combustion
Goal

Use of solar water disinfection (SODIS method with WADI) in 2000 households and improvement of the hygienic situation