BOKU Competence Center
for Climate Change
With great pleasure and scientific expertise, we accompany you on your path to climate neutrality.
We provide you with independent information, expert advice, and tried and tested tools to successfully facilitate climate mitigation and advocacy.
We raise awareness on the topic of climate neutrality and provide tangible knowledge, orientation, and information to our customers and the expert audience.
We identify potential areas of CO2-emission prevention for our customers and develop appropriate strategies and tools for greater climate protection and climate neutrality in their organisations.
We develop and supervise
BOKU climate and environmental projects in countries of the global south and thus provide our customers with the possibility of a scientifically proven CO2compensation programme.
As a university institution, we are
independent and transparent
Our non-profit status guarantees independent and science-based information,transparent processes, and critical perspectives.
We know
how to achieve climate neutrality
Our numerous BOKU research projects and our many years of experience with international climate mitigation projects have made us specialists in climate neutrality gemacht.
Climate Mitigation Projects
BOKU climate mitigation projects offer much more than just reduction advice and compensation of greenhouse gas emissions. We emphasize on the Sustainable Development Goals (SDGs), with economic and social aspects of the local population being taken into account and the social value of mitigation activities. Our scientific advisory board ensures high standard compliance.
Was heißt eigentlich Klimaneutralität?
Maximilian Auer – unser Praktikant im Rahmen des Freiwilligen Umweltjahrs (
www.fuj.at
) – erklärt in seinem Film "THE CLIMATE FIGHT" das Konzept der Klimaneutralität anhand eines epischen Untergrundkampfes. Dabei fordern zwei gefährliche Kontrahenten die
"Emission" heraus. Gelingt es den Herausforderern, den Kampf zu gewinnen und so

die Eskalation der Klimakrise zu verhindern…?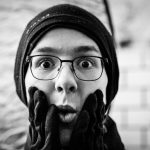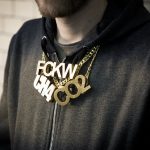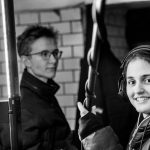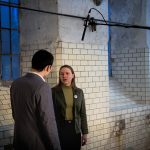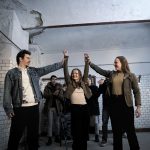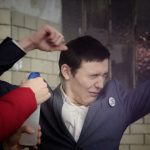 Prevent - Reduce - Compensate
Prevent - Reduce - Compensate
As a reputable partner in matters of climate and environmental initiatives, it is important for us to first exhaust all possibilities of CO2prevention and reduction. This is why we offer our customers not just carbon offsetting programmes but also climate services to support in cutting their emissions.
Certified quality
All BOKU climate mitigation projects are carefully selected by a scientific advisory board and are subject to strict monitoring. Our calculations of CO2emissions savings are based on the IPCC principles and CDM methodologies.
Effective and holistic benefits
Effective and broad benefits
Our climate mitigation projects store around 150,000 tons of CO2. In addition, we place great value on biodiversity, gender equality, participation, and education. More than 90 percent of donations go directly to our climate mitigation projects, as our staff is financed by BOKU funds or through consulting projects.
Awareness raising
For us, climate protection also means actively raising awareness! This also includes conveying tangible knowledge, orientation, and information to our customers and the general public
With scientific expertise
and with great pleasure we are working on
advancing the path to climate neutrality .
That's why we develop for our
partners and customers
suitable tools and share
the knowledge to
support them on their journey. 
Learn more about climate neutrality in our blog. There you will learn, among other things, what climate neutrality means, how to create a CO2-balance and how the degree° hike to climate neutrality can succeed.